Man cannot subsist on wine alone. We also need special savory treats and snacks, foods with an uncommon depth of flavor, soul-satisfying, life-affirming, swoon-inducing, so deliriously good that they will make you want to moan in joy, hug yourself, and float skyward in the manner of that old Hanna Barbera cartoon hound after he received a dog biscuit. We need what I call "Magnus Morsels".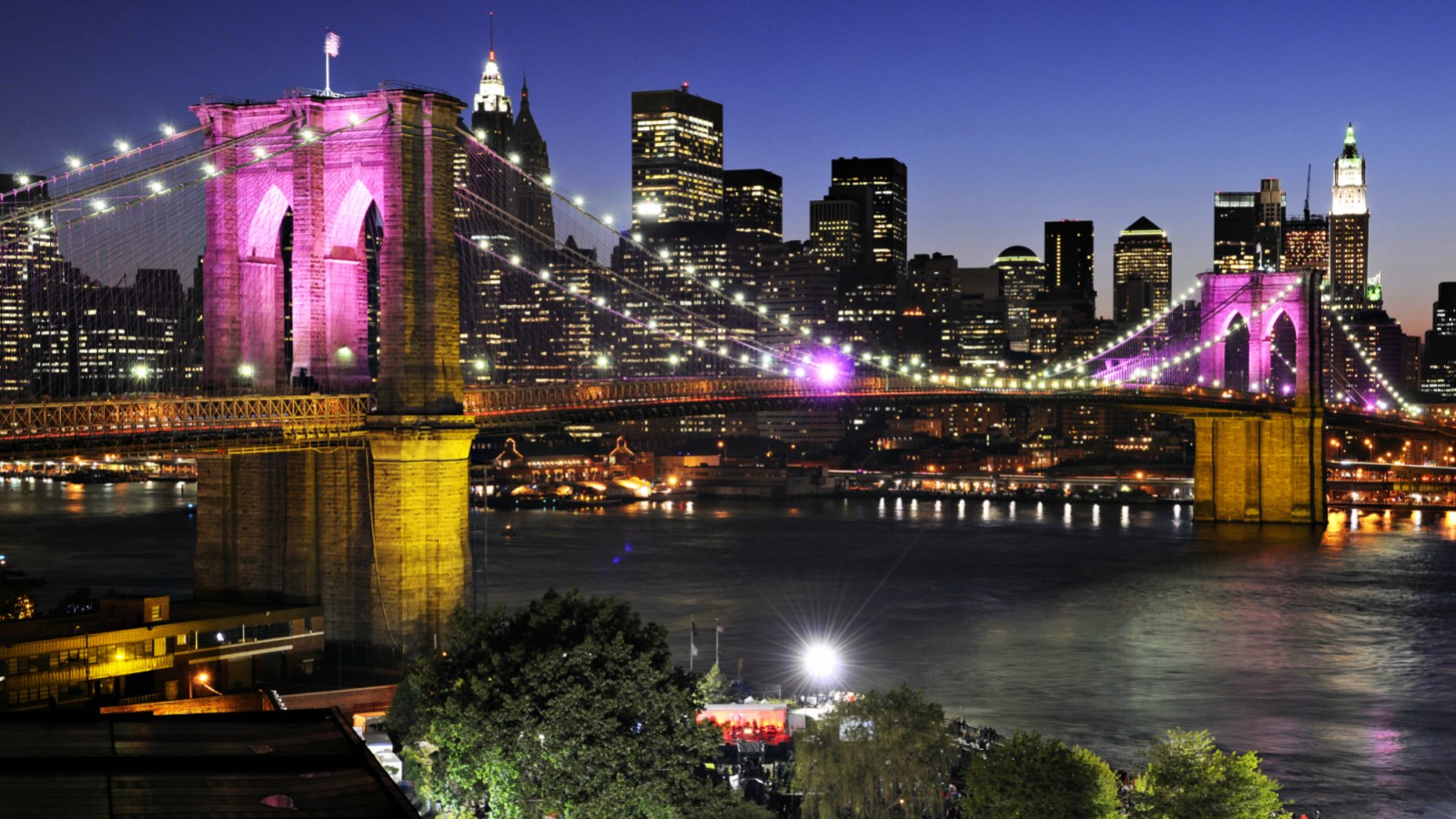 The following 27 Magnus Morsels are obtainable in downtown Manhattan and were chosen based on their ability to deliver intense flavor per swallow at reasonable cost:
Fried Chicken at Blue Ribbon
Frank Purdue would have wept with like a rescued castaway tasting the golden crunchy skin swaddling the juicy meat within, accompanied by the restaurant's luscious Mexican honey, and divinely creamy mashed potatoes and Gerbers-tender collard greens.
Blue Ribbon, 97 Sullivan St. between Prince & Spring St

Cheese Popovers at BLT Prime
If sex shops had bakeries, they would proudly proffer these gigantic, warm and chewy, gruyere-laced puffed-up creations, brought to the table gratis and guaranteed to butcher your appetite.
BLT Prime, 111 E 22nd St, between Lexington & Park Ave South

Grilled Corn at Cafe Habana
Like a glowing aircraft beacon over LaGuardia, this Mexican-style maize attracts heavy traffic, its crispy kernels electrified with chili powder, melted cotija cheese, and mayo, and enlivened further by a squeeze of lime and a dash of hot sauce.
Cafe Habana, 17 Prince St., at Elizabeth St
Personal Pizzas at Pizza Gruppo
Searing into your mind like the Kal Kan branding iron, these brick-oven masterworks benefit from the perfect assemblage of tangy sauce, fresh mozzarella, unimpeachable toppings like caramelized onions and quality artichoke hearts, and a thin, flaky crust — served in a little East Village joint that few seem to know about.
Pizza Gruppo, 186 Avenue B, between 11th & 12th St
Tempura String Beans at the Red Cat
More addictive than nicotine-laced Pringles, these lightly battered marvels and accompanying sweet mustard dipping sauce will haunt your taste buds for weeks at a time.
The Red Cat, 227 10th Ave, between 23rd & 24th St
Lemonade at City Bakery
Thirst slaking and pleasantly piquant.
City Bakery, 3 W 18th St, between 5th & 6th Aves
Lobster Roll at the Lobster Place
Snowy chunks of the freshest lobster meat, lightly mixed with lemony mayo, crammed into a hot dog bun and ringing up at only $12 at this Chelsea Market fish shop.
The Lobster Place, 436 W 16th St, at 10th Ave (inside Chelsea Market)
Fried Meatballs at Bellavitae
These small, spherical miracles snap and crackle as you pop them into your mouth, their olive-oil-fried crust encasing moist meat within.
Bellavitae, 24 Minetta Lane, between 6th Ave & MacDougal St
Tuna on Rye at Eisenberg's Sandwich Shop
Neither this coffee shop's dreary pre-war decor nor the sandwich's bland rye bread, prosaic iceberg lettuce, and only-ok tomato can dull the magic of its gloriously retro tuna salad: a mound of tuna and high-fat, non-sweet mayo, fluffed to perfection with grandmotherly love.
Eisenberg's Sandwich Shop, 174 5th Ave, between 22nd & 23rd St

Volcano Roll at Cube 63
You'll experience an eruption of your own when your fangs sink into this savory slice of succulence, a soft cushion of crabmeat and shrimp, sauced sweetly with crunch bits up top.
Cube 63, 63 Clinton St, between Rivington & Stanton St
Wild Mushroom Pizza at Gonzo
This grilled pleasure-disk is crisp as a cracker with a perfect blend of caramelized onions and taleggio, Romano, and bel paese cheeses.
Gonzo, 140 W. 13th St. between Sixth and Seventh Ave
Crispy Chicken ("Pollo all Capricciosa") at Apizz
If God endeavored to make Shake-and-Bake Chicken, it would emerge like the beatific bird at Apizz: crispy exterior (brightened by a lemon squeeze) and a delectably tender, pounded-thin interior, served with palate-cleansing arugula.
Apizz (pronounced: Ah-Beets), 217 Eldridge St, between Stanton & Rivington St
Kobe Beef Sliders at the Stanton Social
With mini-burgers in New York as ubiquitous as cell phone-chattering cabbies, this fine rendition stands out for its juicy Kobe-style meat, tangy sauce, and golden brown roll.
The Stanton Social, 99 Stanton St, between Orchard & Ludlow St
Chicken Samsoas at Spice Market
A hemisphere away from the typical leaden, monolithic fried wedge you find on Sixth Street, these crispy little wonders contain bits of chili-accented chicken, invigorated by a cilantro yogurt dipping sauce. Snacks of all other kinds, bow down.
Spice Market, 403 W 13th St at Ninth Ave
Wood Oven-Baked Pasta at Five Points
A heady perfume of teleme and grana cheese announces the arrival of this creation, a kind of new world lasagna fabricated with thin layered pasta and slow-cooked plum tomatoes, thankfully a staple on the menu of this venerable eatery.
Five Points, 31 Great Jones St, between Lafayette St & Bowery

BLT at Joe Jr.
This Greek diner's dilapidated facade belies the miracle within: the platonic ideal of a BLT, highlighted by always-crispy bacon and better-than-decent tomato slices, packed into crispy white toast and joined by a properly sour pickle.
Joe Jr., 482 6th Ave at 12th St
Sizzling Shrimp ("Gambas Al Pil Pil") at Azafran
Shrimps bathed in a bubbling olive oil lagoon so garlicky good that any vampires at your table will run for the hills. The house rolls, crusty yet soft, are perfect for sopping it all up.
Azafran, 77 Warren Street between Greenwich St & W Broadway
Chicken Wings at Tebaya
So good is the garlicky, sesame-seed-studded sauce slathered on these non-battered, twice-fried wings, you'll be tonguing it off your knuckles long after you leave the secret takeout shop that is Tebaya.
Tebaya, 144 W 19th St, between 6th & 7th Ave
Lobster Sandwich at Mooncake Foods
Among this Holland Tunnel hideaway's fantastically fresh, bargain-priced Asian-influenced creations is a non-mayo take on a lobster roll, its sweet meat slathered with garlic butter and tucked into a quality Kaiser bun. Not technically snacks but too delicious to gloss over.
Mooncake Foods, 28 Watts St, at 6th Ave
Asparagus Bruschetta at 'ino
You'll marvel at how this nominal nibble can deliver such a shock wave of flavor through its alchemy of asparagus, Parmesan, and truffle oil.
'ino, 21 Bedford St, between Houston & Downing St
Sauerkraut-and-Mushroom Pierogies at Veselka
The upper limits of savoriness are visited with these pliable pillows of Polish pleasure, encasing a tasty of mix of sauerkraut and mushroom, and ready to dip in the accompanying apple sauce and onion relish.
Veselka, 144 2nd Ave at 9th St

Pastrami at Katz's
A feat of gastronomic perfection manifesting itself as black-rimmed hunks of tender pink meat, glistening and garlicky, savory and smoky.
Katz's Delicatessen, 205 E. Houston St. at Ludlow St.
Warm Pecorino Fondue at Craftbar
This ménage à trois of melted pecorino cheese, acacia honey, and hazel nuts induces paroxysms of pleasure every time.
Craftbar, 900 Broadway at 20th St (note: menu changes currently underway)
Hot Chocolate at City Bakery
So lusciously viscous that it borders on the profane. Snacks move out of the way for this thick beverage.
City Bakery, 3 W 18th St between Fifth and Sixth Ave
French Toast at Danal
Springing from the flaky goodness of croissants, this crisp creation is rich and flavorful without descending into eggy, spongy trap that often afflicts this brunch favorite. Sweet snacks are just as imperative as savory.
Danal, 90 E. 10th St. between 3rd and 4th Aves

Meatball and Garlic Pizza at John's
Ordering a meatball and garlic pizza at this Village institution catapults a good pizza into the realm of the heroic, its creamy mozzarella and tangy sauce blanketing the dark slivers of meaty magnificence, buttressed by John's signature charred, ashy crust.
John's of Bleecker Street, 278 Bleecker St, between 6th Ave & 7th Ave
Diet Coke at Cafeteria
Can one eatery's Diet Coke stand above the rest? Cafeteria somehow pulls it off, with its plentiful pour of uncommonly dark, moderately sweet, sassily effervescent pop. Perfect accompaniment to all snacks.
Cafeteria, 119 Seventh Ave. at 17th St