4 Wines That Define Stanford Football: At the 2013 Rose Bowl, a.k.a. "The Granddaddy of Bowl Games," Mark identifies four statement-making wines that define the success of Stanford Football.
Featured wines:
Mt. Brave Cabernet Sauvignon Mount Veeder 2008 (California, $65)
Leviathan 2009 (California, $48)
Etude Pinot Noir Carneros 2009 (California, $45)
Pride Cabernet Franc Sonoma County 2010 (California, $66)
All wines purchased and available at the venerable
Wally's Wine
(2107 Westwood Boulevard, Los Angeles).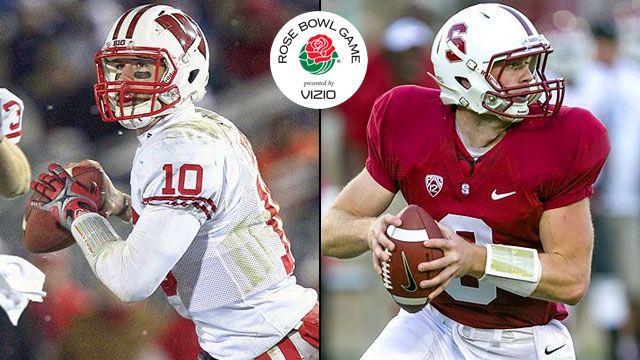 "Poosh It!"